Below is my take on the Karakuri deck. It is a work in progress and I am in need of a few more cards. Namely the synchros. Let me know if you would like see a video about the deck when it's finished.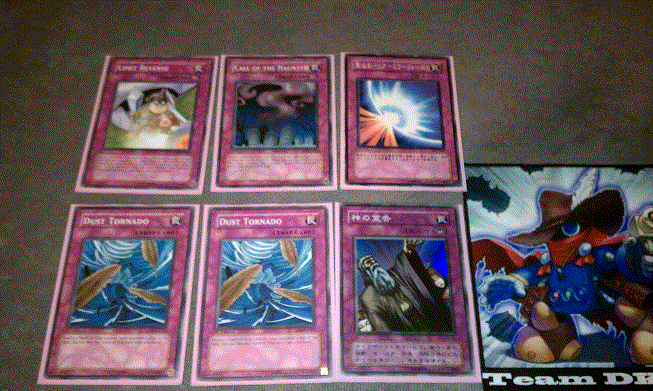 The concept of the deck is to Spam Burei and Bureido. A key play this deck can pull off is the following:
1) Special summon Cyber Dragon, Normal summon Strategist.
2) Machine duplication on Strategist. Get 2 more.
3) Synchro with CyDra and Strategist for Bureido. Special summon Soldier with effect.
4) Second Strategist synchro with Soldier for Burei. Special summon another soldier with it's effect.
5) Third Strategist synchro with second soldier for a second Burei in defense mode. Special summon Ninja with effect.
6) First Burei uses effect to put Second Burei in attack mode. Draw a card from from Bureido's effect.
In this scenario, Pot of Avarice is live in one turn, you turn 6 cards in hand into 4 monsters on the board and 4 cards in hand (5 if you have Avarice).